Commercial Stained Concrete San Antonio, TX
Concrete staining can help you refurbish the dull grey look of any concrete surface. Contractors increasingly recommend staining for both commercial and residential concrete floors. Staining does not only increase aesthetic appeal, but also results in broad customization options and produces a durable, safe cost-effective commercial flooring for your needs. Nevertheless, you will require expert services if you are to install top-quality stained concrete. At SATX Epoxy Floors, we delight in providing top quality stained concrete installation and repair services. We value client inputs and use most recent techniques to create best quality commercial concrete floors in San Antonio, Texas.
Offices

Showrooms

Garages
Patios

Driveways

Recreational Spaces
Commercial Stained Concrete Options
Staining basically adds pigment/color to the concrete. There are two main types of concrete staining used by most contractors. These are: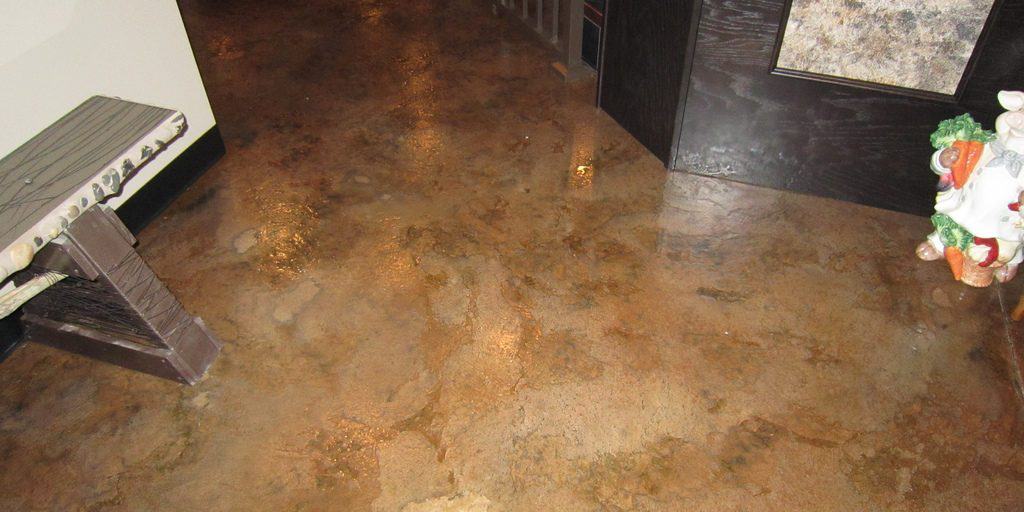 Acid Staining involves using hydrochloric acid and metallic dyes to create permanent stain that runs through the whole slab. It is the most popular concrete staining procedure.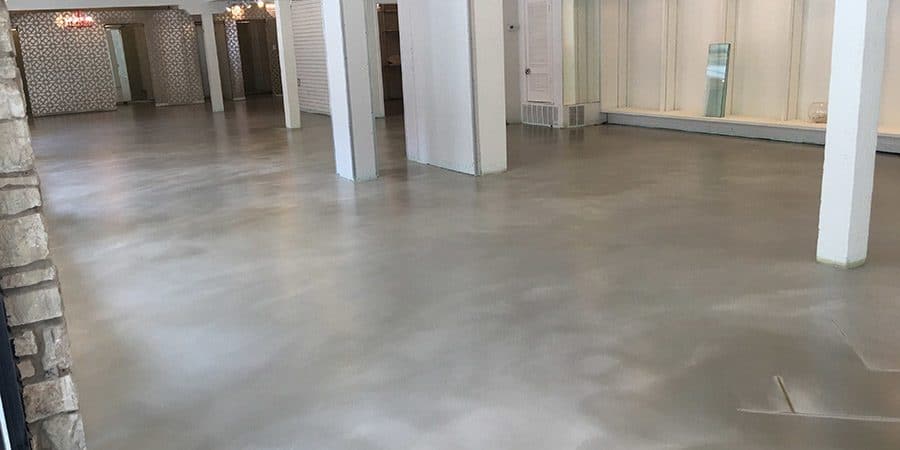 Water-based concrete dyes, polymers and pigments are used to produce permanent stain on the top layer of the slab.
Which type of stain is best?
Both acid staining and water-based staining produce an elegant look that will immediately improve the aesthetic appeal of any commercial space. With pigments and colors, the options are virtually limitless as you can easily produce different looks even when the same materials are used. Whether you want to install one color in all your floors or need to mimic the plush look of marble, quartz, wood and tile, concrete staining is your best option.
The benefits of stained concrete
As aforementioned, these benefits can only be guaranteed when reliable experts handle the task. Our drive comes from providing high quality services that meet client needs. We handle each project independently and are available 24/7 for any inquiries. You can contact us at any time for more information regarding concrete flooring options.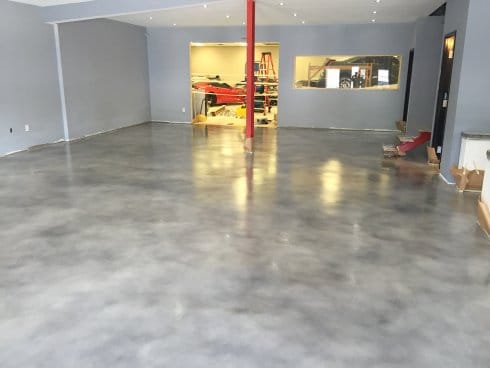 Do I need a new slab for stained concrete floors?
Staining produces best results in new concrete floors. However, you do not have to tear apart your old slabs. Our specialty team can help you stain your old slabs for a new, brilliant finish. If needed, we overlay your existing slab with a thin layer of concrete. Even those with irremovable cracks and abrasions will still be stained to further highlight the rustic appeal in concrete floors.

Our installers only use the best quality epoxy and concrete staining materials for projects. When working with us, you're investing in your property's value with professional, durable, and long-lasting materials.

We are proud to be the best, most trusted concrete and epoxy floor coating company in San Antonio, TX. Our company is built on our customers' satisfaction. Our work won't be finished until you're delighted with the results! 

High affordability is hard to find in the world of epoxy floor coating, but you've found it here. We provide competitive pricing to deliver the best value epoxy floor for a low price in the San Antonio, Texas, area.

Working with SATX Epoxy Floors is an investment that adds value to residential and commercial properties. Professional installation from our trusted epoxy floor company ensures your new and resurfaced floors will be durable, long-lasting, and beautiful.