Epoxy Garage Flooring San Antonio, TX
Garage floors are constantly faced with grime, stains and heavy foot, auto and equipment traffic. It only makes sense to install an equally durable yet easy to clean flooring option, which is why most contractors and homeowners prefer epoxy. It can be installed in both commercial and residential garages and offers more than just durability and easy maintenance. However, your epoxy garage floors will only be as great as the contractors you hire. At SATX Epoxy Floors, our goal is to help you find the best garage coating for your needs.
Home Garages

Commercial Garage

Show Rooms
Machine Shops

Auto Repair Shops
Why chose epoxy?
Epoxy garage floors are quite popular mainly for their benefits compared to other flooring options. Although it begins as a liquid, epoxy quickly solidifies into a seamless space effective anti-slip surface that is remarkably durable. Its benefits include:
Durability with easy maintenance

Concrete surfaces are generally durable, but adding epoxy refinishing can help you extend the lifespan even further. Epoxy garage floors are also easy to clean and maintain. In a space exposed to stains and grime, epoxy offers the ideal garage coating. It demands no waxing or heavy cleaning; soap and water is all you need to keep your floors clean and attractive.

Versatility

Epoxy flooring can help you immediately improve both functionality and aesthetic appeal of any room. Whether you need a marble effect or quartz, epoxy comes in various forms including self-leveling, terrazzo, and mortar among others and can be customized for your personal needs. If you wish, it can be the best metallic or flaked garage concrete refinishing and also offers a wide variety of options.

Easy to install

Our team at SATX Epoxy Floors will install best quality epoxy garage floors for your needs within the shortest time. We make the installation process very simple by providing existing options and galleries. We then use your inputs to find the most ideal solution for your requirements. We will work on prototypes and samples after which the installation can begin once you are impressed with the samples.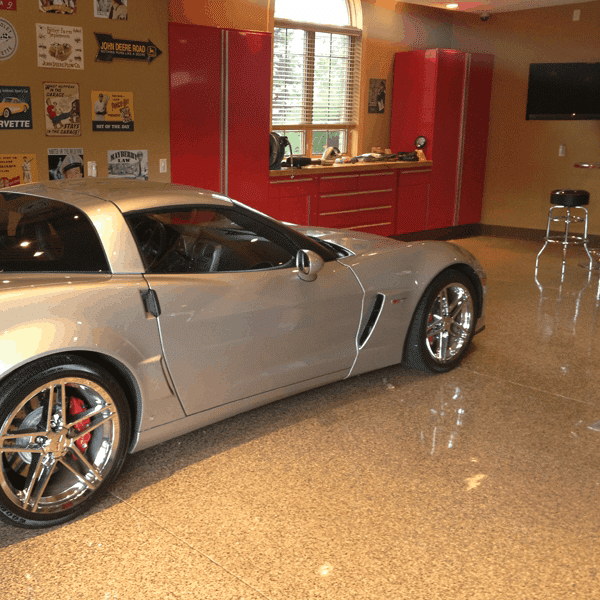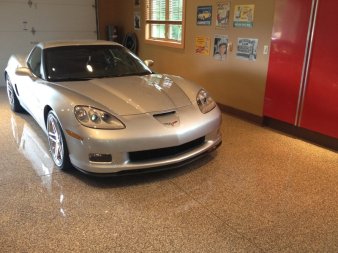 Affordable Garage Epoxy Flooring
Irrespective of the varying installation cost, garage epoxy floors are quite economical and cost-effective. They are durable, provide more options compared to other alternatives and can be sanded into a brand new attractiveness making them renewable.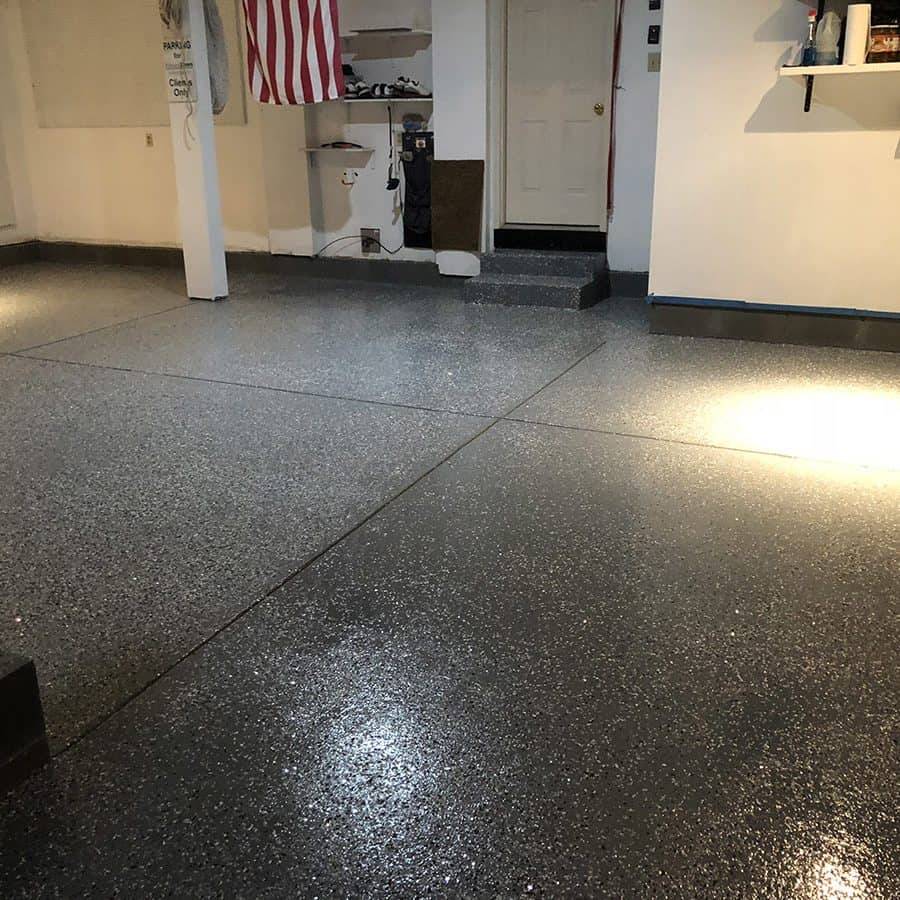 Epoxy garage floors are indeed durable, attractive and economical. However, these benefits are only attainable with expert installation that will result in the best flooring for your needs. We offer consultancy and value client inputs to ensure the epoxy flooring meets and exceeds anticipation. Nonetheless, epoxy garage floors will ultimately get chipped or cracked faster in high traffic garages. We offer expert epoxy repairs including sanding to renew your surface and extend their lifespan.
Irrefutable added value Epoxy garage floors are not only economical, but also anti-slip, easy to maintain, durable, chemical and abrasion resistant, renewable and customizable. Installing this refinishing will offer undisputed value to your property whether residential or commercial.
SATX Epoxy Floors for Attractive Garage Floors
Epoxy garage coating is the way to go when looking for something stylish and trendy. You can add personal effects like shapes, names, light reflection, images and names. You can also mimic a polished quartz or marble surface among other options.
There are various other minor benefits of epoxy garage flooring especially if you work with professional contractors. Contact us for any inquiries about epoxy garage floors including hoe to contract our services.

Our installers only use the best quality epoxy and concrete staining materials for projects. When working with us, you're investing in your property's value with professional, durable, and long-lasting materials.

We are proud to be the best, most trusted concrete and epoxy floor coating company in San Antonio, TX. Our company is built on our customers' satisfaction. Our work won't be finished until you're delighted with the results! 

High affordability is hard to find in the world of epoxy floor coating, but you've found it here. We provide competitive pricing to deliver the best value epoxy floor for a low price in the San Antonio, Texas, area.

Working with SATX Epoxy Floors is an investment that adds value to residential and commercial properties. Professional installation from our trusted epoxy floor company ensures your new and resurfaced floors will be durable, long-lasting, and beautiful.