Stained Concrete San Antonio, TX
Staining is one way to give your concrete floors new life. Although concrete is durable and more reliable than other alternatives, it is not the most appealing choice. Concrete is generally rough, grey, dull and porous. With staining, the end result is soft, durable impermeable, attractive, colored surface in harmony with your interior décor. Stained concrete comes with new benefits such as customization and attractiveness without compromising longevity. It can help you transform any surface into marvelous aesthetic designs that reveal your personal style. Staining can be achieved through two main procedures; acid staining and water-based staining.
Concrete Floors

Concrete Patios

Pool Decks
Driveways

Stamped and Textured Concrete
Why chose concrete staining?
Besides durability and reliability, concrete floors have the potential to depict various benefits especially with procedures like staining. Stained concrete floors are both cost effective and easy to maintain. You can sand and polish your stained concrete to revitalize the look and maintain attractive floors. Some key benefits of staining include:
More Creativity, Customization and Attraction

With our specialists, you can achieve limitless color options bonded to create the hue desired. We will help you say goodbye to the dull grey concrete and install magnificent floors that distinguish your home or apartment from any other. You can choose from a wide range of colors and options to make your floors as decorative as they get.

Environmentally Friendly

Staining and polishing concrete floors is a recycling activity that minimizes material waste. You do not need to install new floors. The production and installation of stained concrete also poses no threat to the environment. What's more, staining and polishing can help regulate indoor temperatures thus reducing your annual energy bills.

Moisture Resistance & Easy Maintenance

Unlike wood and porous uncovered concrete, staining prevents moisture damages as it only allows some moisture to permeate the surface. Water resistance can also lessen your cleaning and maintenance efforts.
There are several other benefits of stained concrete floors including versatility, better air quality and exceptional durability. Nonetheless, you will only enjoy the merits of concrete staining if it is handled by professionals.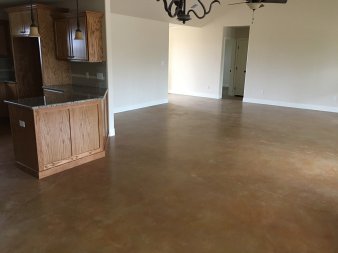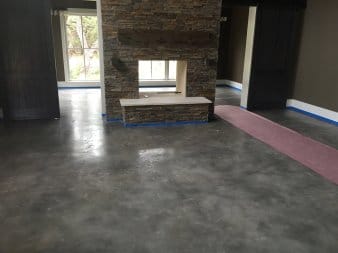 As the name suggests, this process involves using hydrochloric acid combined with different metallic dyes. The combination is absorbed into the concrete and reacts with the lime forming permanent stains. Acid stained concrete have deep stained that run the entire length and girth. Chipping, sanding or polishing will not remove the stain.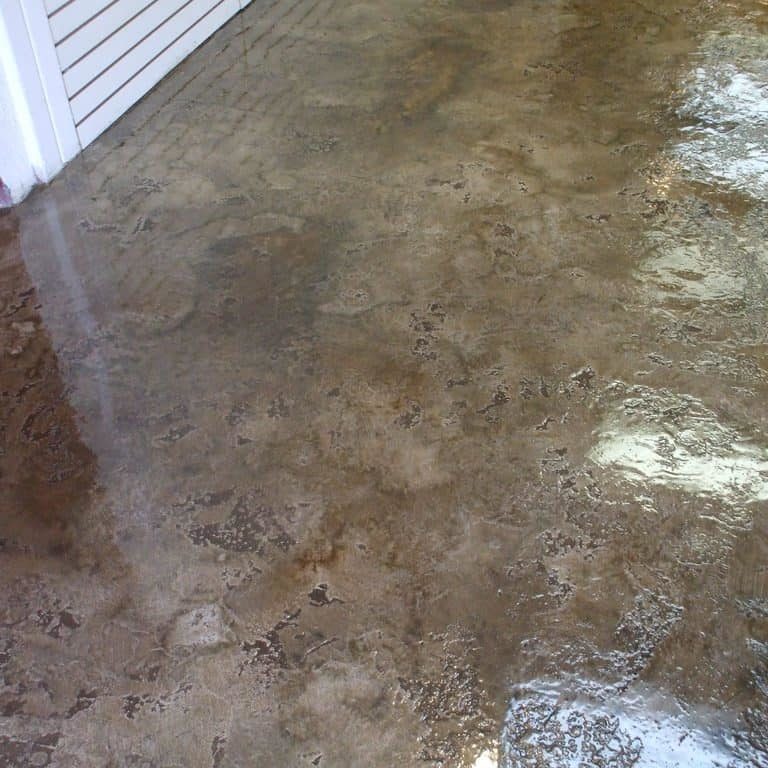 Water-Based Concrete Stains
Also known as concrete dyes, water-based stained concrete is made using pigments and polymers that produce unique colors and patterns. The result is still durable, attractive and permanent. Unlike acid stains that run through the whole slab, concrete dyes will only stain the upper layer. However, only deep unlikely cracks can expose the concrete beneath.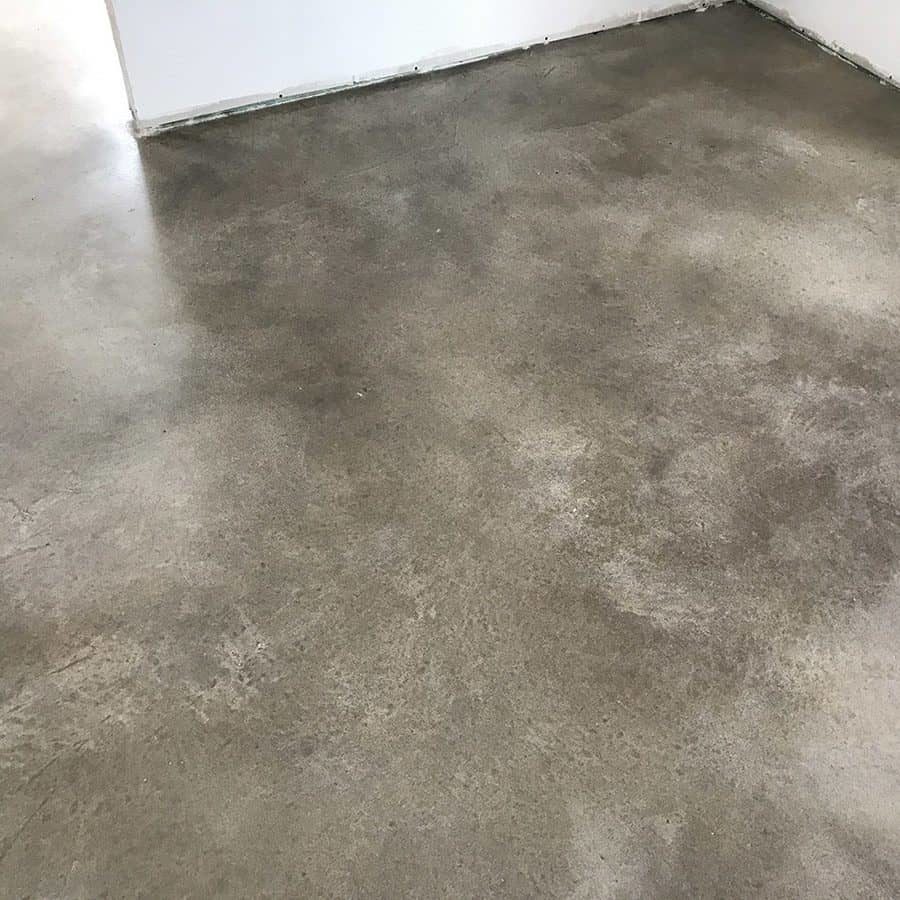 Stained Concrete for Your Home or Business
Staining is a combination of science and sleek artistry that requires both skill and experience to perfect. Contact us today for any inquiries about installation, repair or maintenance of stained concrete. We also cover epoxy projects and can help you install the best flooring for your residential needs.

Our installers only use the best quality epoxy and concrete staining materials for projects. When working with us, you're investing in your property's value with professional, durable, and long-lasting materials.

We are proud to be the best, most trusted concrete and epoxy floor coating company in San Antonio, TX. Our company is built on our customers' satisfaction. Our work won't be finished until you're delighted with the results! 

High affordability is hard to find in the world of epoxy floor coating, but you've found it here. We provide competitive pricing to deliver the best value epoxy floor for a low price in the San Antonio, Texas, area.

Working with SATX Epoxy Floors is an investment that adds value to residential and commercial properties. Professional installation from our trusted epoxy floor company ensures your new and resurfaced floors will be durable, long-lasting, and beautiful.